3D Biology Technology Overview 
The nCounter Analysis System utilizes digital barcode technology that can measure a variety of nucleic acids, including mRNA and miRNA, with high levels of precision and sensitivity. 3D Biology technology is built on this core probe design and adapted to detect SNV and protein utilizing standard NanoString chemistry.
NanoString protein analysis leverages antibodies for detection of proteins of interest that are barcoded with unique synthetic DNA oligonucleotides. This enables protein detection where each DNA oligonucleotide is recognized by a unique Reporter probe that contains a fluorescent barcode.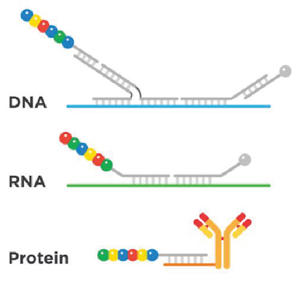 3D Biology Workflow

With 3D Biology technology, DNA, RNA, and protein can all be detected utilizing the digital molecular barcoding technology to enable multi-analyte profiling from a single sample all on the nCounter platform.
3D Biology Panels from Nanostring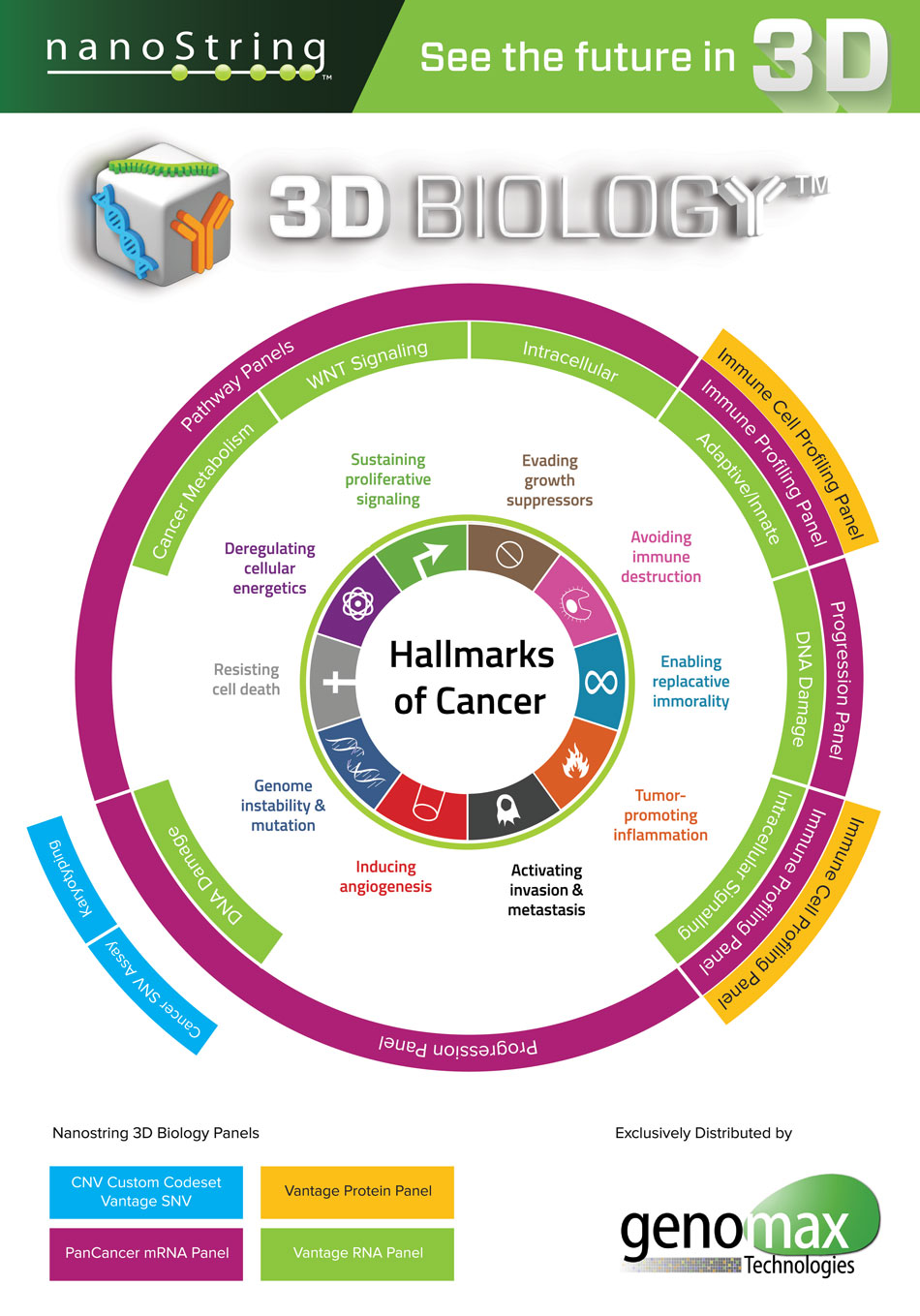 Visit our Vantage 3D Assays page to browse all our panels.


See how Merck uses Nanostring in their drug discovery program
Published by Journal of Clinical Investigation
Anti-PD-1 therapy with inhibitors such as pembrolizumab has proven beneficial for multiple types of cancers. Not all patients respond to PD-1 blockade; therefore, strategies to better predict individual response to anti-PD-1 would be of great clinical benefit. In this episode, Terri McClanahan and Jared Lunceford discuss their work, which has led to the identification of a gene expression profile that correlates with clinical response to pembrolizimab. Importantly, the presence of this T cell-inflamed gene expression profile in patients prior to treatment was shown to be indicative of response in multiple cohorts and cancer types. View the publication and video by clicking the banner below.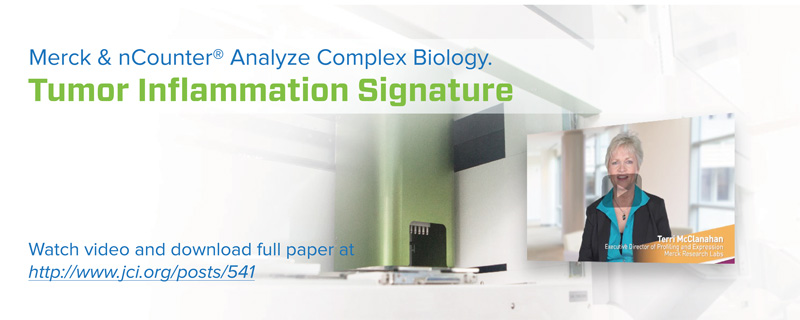 3D Biology Animation 
View all publications cited Nanostring here
Our nCounter Vantage 3D Assays are powered by 3D Biology technology and provide solutions across an expanding range of research areas. For more information visit our Vantage 3D Assays page or download our Vantage 3D Brochure here.
See how researchers worldwide embrace our 3D technology:

PDAC – Doaa Tawfik - Christian Albrechts University PDAC

Chanthirika Ragulan – The Institute of Cancer Research Melanoma

Holly Yin - City of Hope National Medical Center Melanoma

Laura Annaratone - University of Turin NSCLC

Hélène Blons – Inserm