Introducing nCounter VantageTM Gene Fusion Panel

NanoString's Vantage panels for Lung and Leukemia gene fusion detection enable a highly multiplexed assay capable of simultaneously characterizing key disease-driving fusion events and selected reference genes in a single tube. Combined with direct digital counting of the nCounter® system and our patented Junction Sequence probe design, the detection of fusion genes is highly sensitive, quantitative, and easy.
The Lung Gene Fusion Panel includes 63 probes targeting fusions involving the ALK, ROS, RET, and NTRK1 genes. 
The Leukemia Gene Fusion Panel includes 42 probes targeting gene fusions and other key biomarkers expressed in ALL, AML, and CML.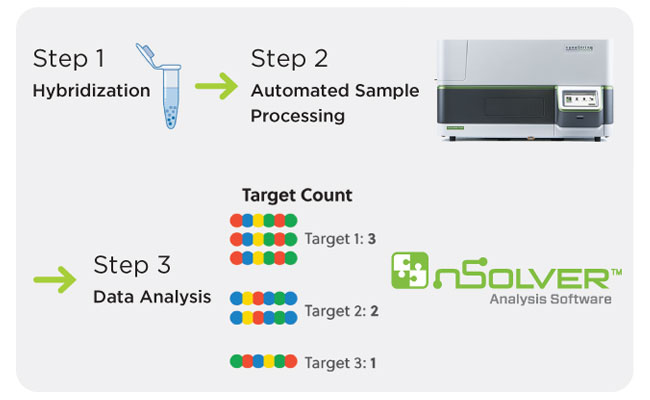 In addition, there will be 3 new nCounter Vantage DNA panels for the detection of single nucleotide variations (SNVs). The nCounter Vantage DNA Solid Tumor Panel is designed for highly multiplexed profiling of key cancer driver mutations as well as insertions and deletions (INDELs) from as little as 5 ng of DNA. The commercial launch of these panels expected to be later this year.
Instrument Access Programme

Would like to use nCounter Panels in your research but no instrument? No worries! Genomax Technologies is committed to make Nanostring nCounter technology readily accessible to Malaysia researchers. Please contact us and we will work out plans for your evaluation of this exciting technology.