Guest Scientist: Dr Doug Hinerfeld, Principal Product Application Scientist, Nanostring (USA)
30th October 2017 (Monday)  |  9:00 - 11:00 AM  |  Seminar Room 2, Level 1, High Impact Research (HIR), University Malaya
Title: 3D Biology™ Technology: Multi-analyte analysis for integrated DNA, RNA, and Protein insight
Q&A session immediately following seminar
Light Refreshment will be provided after the talk
Abstract
The ability to measure changes in DNA, RNA and protein is crucial to developing a comprehensive understanding of biology in the genomics era. NanoString Technologies has developed the nCounter® Analysis System for use in high resolution multi-parameter analysis of biomolecules - the ability to measure any combination of DNA, RNA and protein simultaneously using a single detector from a sample of limited volume and concentration. In this seminar, we will introduce the technology (1 hour) and key application data sets that demonstrate the power of multi-analyte analysis, including Patient Derived Xenograft (PDX) profiling and a new 3D Flow™ analysis (30 mins).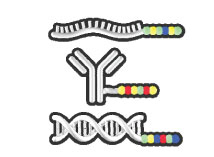 Time: 9:00 - 11:00 AM
Date: 30th October 2017 (Monday)
Venue: Seminar Room 2, Level 1, High Impact Research (HIR), University Malaya
Guest Scientist: Dr Doug Hinerfeld, Principal Product Application Scientist, Nanostring USA
High Impact Research Building, University of Malaya, 50603 Kuala Lumpur, Federal Territory of Kuala Lumpur, Malaysia
Download Seminar Announcement Flyer (PDF) here.
You can read more about 3D Biology technology from Nanostring here.
You can read more about Immuno-Oncology solutions from Nanostring here.